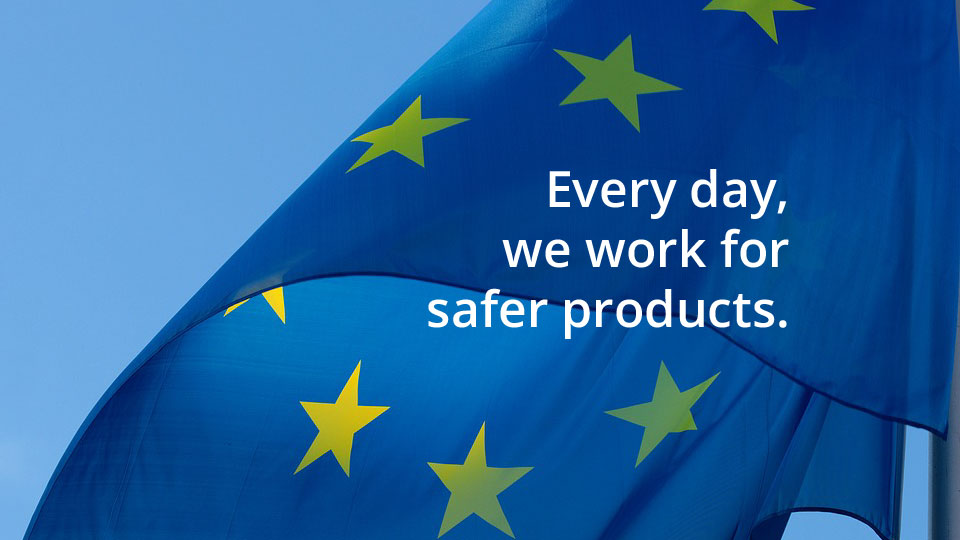 1 – Remember us to "Start with why"
There are only two ways to influence human behavior: you can manipulate it or you can inspire it. Very few people or companies can clearly articulate WHY they do WHAT they do. By WHY I mean your purpose, cause or belief – WHY does your company exist? WHY do you get out of bed every morning? And WHY should anyone care?
– Simon Sinek
Start with why could be the key. In the homepage of my blog I start with why: "we work for safer products", period. It seems quite simple, but is very important to remember "why", for all of us. Even though ECHA don't start with why in his homepage, ECHA's Mission is very clear and reported in several documents: "We, together with our partners, work for the safe use of chemicals".
I think that in our sector most people work hard every day on several complex problems, without thinking, sometimes, what is the real mission. It is not a problem of workers; it is mainly a responsibility of companies. We are working for a better use of chemicals and for better products, and this is very important for our future and for the future of our children. To all companies, I want to say: keep people inspired.
2 – Too much information
In an information-rich world, the wealth of information means a dearth of something else: a scarcity of whatever it is that information consumes. What information consumes is rather obvious: it consumes the attention of its recipients. Hence a wealth of information creates a poverty of attention and a need to allocate that attention efficiently among the overabundance of information sources that might consume it.
– Herbert A. Simon
Today online you can find everything, but if you don't want to drown in the sea of information you must have a search strategy. You cannot navigate on sight. You have to create a list of reliable sources to consult regularly, for example in our sector you can subscribe ECHA newsletter, you can read the news on ECHA website n. times per week, and you can follow the most influencers on these topics on the social networks. You can also read regularly your favourite blog that is a reference in your sector. Having a strategy to get informed is the most important thing. You have to plan your actions, as others activities, always remember to plan your information strategy. What are the topics of your interest? What are your reliable sources? How often do you need to consult them? Periodically review your information strategy to perfect it. It's not difficult, you just need discipline.
3 – Spread knowledge 
Find your sweet spot: the intersection between what you know and what your customers need to know."
– Joe Pulizzi
Blogs spread knowledge; this is true in many areas. For example, in computer science you can find a lot of useful information in blogs. How many times have you solved a problem on your PC thanks to the indications of a blog? Blogs spread knowledge even in our sector, the main example could be the blog of ECHA "chemicals in our life" (Link: https://chemicalsinourlife.echa.europa.eu/). This blog is able to tell with simple word the world of chemicals to the general public, from professionals to consumers. This blog helps to increase people's knowledge of these topics and, to date, it is a fundamental tool for effective communication.
You can spread knowledge even with your social networks by sharing interesting articles and videos. Social networks are not only the place of fake news, but, quite the opposite, they are the main place where knowledge can be spread as the attention of most people is concentrated on them. Follow relevant people and institutions on your favourite channels and share the most interesting contents. This is a real contribute to spread knowledge.
If you are more daring, you could also open your own blog, or you could write as a contributor for another blog. This would be an excellent idea and a great challenge!
4 – Collector of news 
Don't focus on having a great blog. Focus on producing a blog that's great for your readers.
– Brian Clark
On the social network you can find and share a lot of information. Moreover, you can choose to follow only profiles/page of your interest. But it is an instant information, it expires after about 1 hour. The algorithm of one social network is always ready to offer us something new. Respect to this aspect the blog has a big advantage: it is a collector of information for the same topics. If you want, you can see all previous information on a specific matter.
It is mainly this aspect that differentiates a blog from social networks and allows blogs to survive today.
This is very important for our sector, since a lot of information are relevant for a long time (e.g. information on some tools or guidance); therefore, may be useful to have a collector of news like a blog where each article is archived by topics.
So, if you want to work effective and better, remember: start with why, create your information strategy, spread knowledge and open or contribute in a blog.
Fabio Lunghi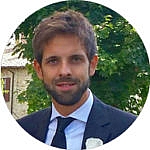 I'm a Chemist. I work in Toxicon, a consultancy company based in Pavia, Italy. From 2018 I manage the blog and the community named Tossicologia Regolatoria (https://www.tossicologiaregolatoria.it/). The blog is mainly about REACH, CLP and biocides regulations. The Linkedin page "Tossicologia Regolatoria" is followed by over 1700 people and it is growing fast.